Emmanuel Roman
Master Jose I. Delgado has been a person that has made a positive impact in my life.
Every student that walks in Koryo Do School of Tae Kwon Do comes out a better person. 
His teachings not only help the students learn the martial art of Tae Kwon Do; it helps them gain respect and confidence in themselves and I can say that I am one of those students.
He is a 7th dan Master who has a deep knowledge and understanding in Tae Kwon Do.
Students who reach the rank of Black Belt under Master Delgado do so because of his ability to implement his teachings during training sessions and his ambition to push you to the next level.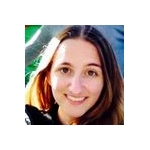 Caitlin Bassett
I've been attending Koryo Do for over 4 years now and I have to say it's been one of the greatest experiences in my life thus far!
It's taught me how to defend myself in Modern day society. At the same time it displays it's "roots" by demonstrating that what once began with farmers using everyday household items to defend themselves has branched out into many styles.
Even though Taekwondo focuses mainly on the legs, our school is a good balance between the upper and lower body. I've learned hand-to-hand combat and self-defense, as well as expanded my overall knowledge.
I've also made really great friends that have supported my decisions and helped me throughout my life, even when it's not martial arts related. There is work and effort that is involved, but our Koryo Do family also knows how to have a good time, have fun, and laugh.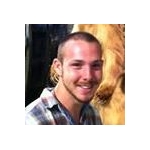 Andreu Schumacher
The realest class you could ever take.  This class is as close to the real world as it gets.  Go to learn how to defend yourself.
This school is compatible with students 4 and up and is able to teach them many life lessens along with the self-defense training, and is the perfect way to stay in shape, a great way to have fun and learn at the same time.
The best way to get your child ready in the case of a kidnapping or a fight.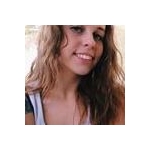 Gretchen Black
I have been attending Koryo Do for around 4 years now, and it has really made a huge impact on the person I am today.
Not only has this school made me a better person physically, it has helped mentally as well.
The realistic self-defense training that I have received at this school has made me physically fit but also a much more confident person outside.
Before I started taking classes, I was extremely shy and scared to speak in front of anyone. Master Jose Delgado has made me not afraid to speak up when needed, and it shows to other people as well.
I would recommend this school to just about anyone, because while it is a challenge, in the end it is completely worth every effort you put into it. I'm sure you will not be able to find a school that is more of a family then we are.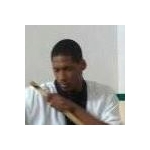 Ishmel Crawford
Before I started Koryo Do I was very quiet and gloomy. I was also being picked on a lot at school until one time I got into a fight because I was tired of being bullied.
After that my teacher, Justin Keating, introduced me to Koryo Do.
From there on, I didn't know it, but I would change into a completely different person.
After a while I noticed I had better coordination. I'm now in the best shape I've ever been in, I have more confidence, but most of all I became a better person!
I really appreciate Master Delgado and all he has done! I also thank my teacher, Justin Keating, for getting me involved. Koryo Do has been a life-changing experince and I recommend this school for everyone!