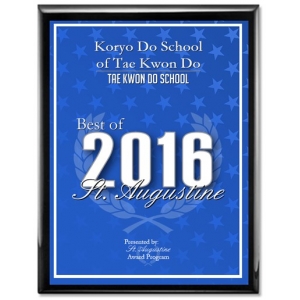 For the second year in a row Koryo Do, school of Tae Kwon Do has been selected as the best is St. Augustine.  This is a great honor that couldn't be achieved without the support of our instructors and student body.
As we move forward and look into our current curriculum we have decided to continue offering: Tae Kwon Do, karate, weapons (bo, escrima sticks, tonfa, sword, nunchakus, knife, and other martial arts weapons), self-defense for kids, self defense for adults, antibullying classes, women self-defense.
Our curriculum is based on you so let us know what do you need and we will see what we can do.