MARCH CHALLENGE!
We're so happy you stopped by! Chances are if you're here, it's because you or your child has been invited to our school by one of our very own students! This invitation is to attend two introductory classes at our school for FREE as we challenged our students to break out of their comfort zones and help spread their love for martial arts to all of their friends and family! If you have a minute or two, we've taken the time to explain everything below from who we are, what we do, what's in it for you (outside of just the free classes), how to enroll, and more!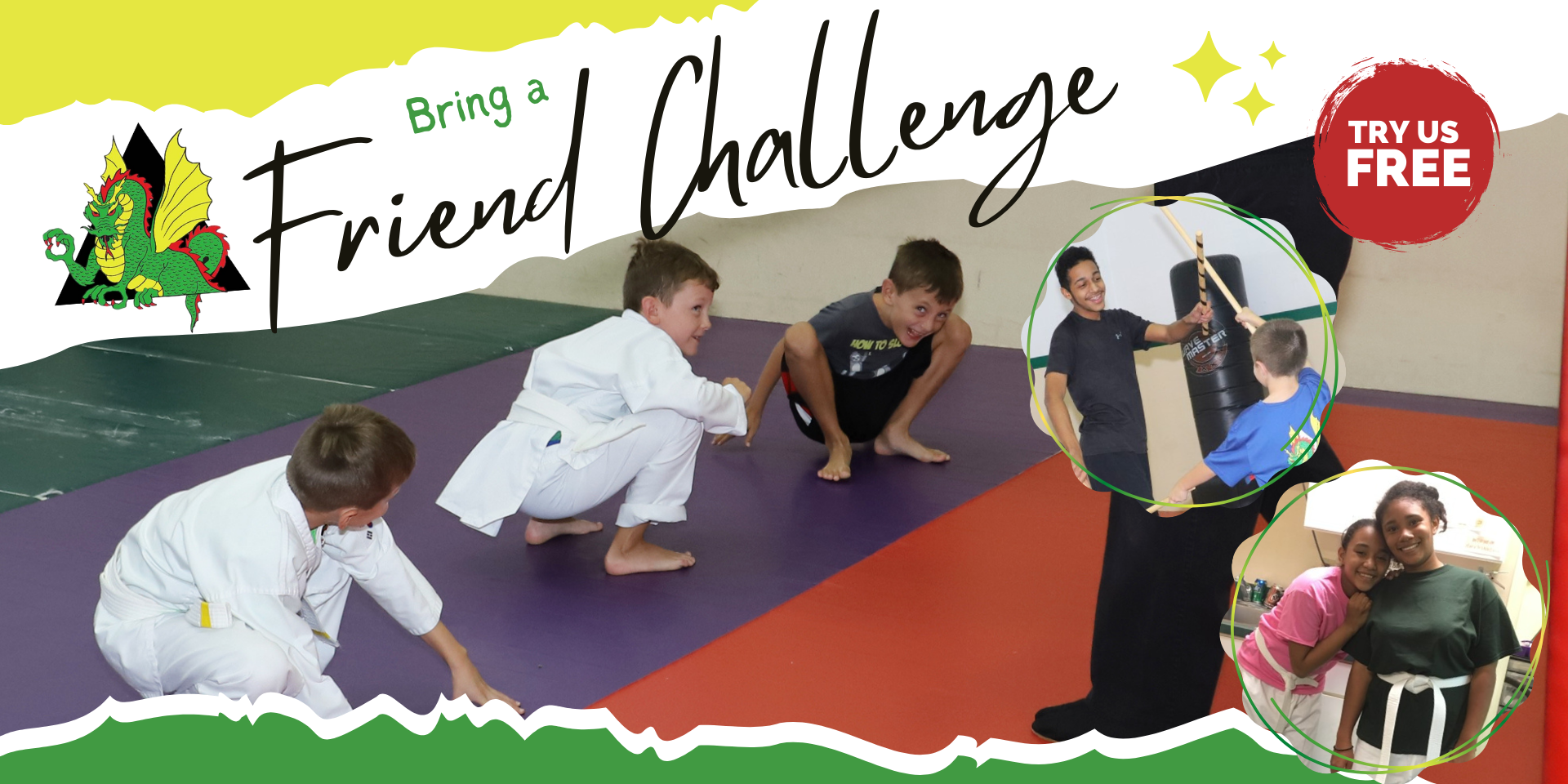 WHAT'S THIS ABOUT?

Koryo Do School of Tae Kwon Do has challenged our students to share their love of martial arts with all of their friends and family during the month of March! During this challenge, all of our students have been given coupons to hand out to their friends and family inviting them to join in on TWO complimentary tae kwon do classes where we'll focus on self-defense, conditioning, coordination, and more! 

WHY ARE WE DOING IT?

At the end of the day, everyone benefits from having the right tools when it comes to protecting yourself and your loved one! This challenge was created to encourage our students to break out of their comfort zone by engaging with others, sharing their likes, and welcoming their friends and family to join them in their day-to-day activities. Meanwhile, it helps you (or your child) stay fit, try new things, socialize and spend time with others all while learning life skills that can stay with you whether it's for two classes, two months, or even two years! At the end of the month, the student with the most attending guests will be rewarded with a weapon of their choice and a certificate for their amazing hard work!

HOW MUCH IS IT & WHAT ALL IS INCLUDED?

Coupon holders will receive TWO introductory classes on us for FREE. NO CONTRACTS. NO

COMMITMENTS. Our classes are Mondays – Thursdays from 5 PM – 7 PM. The form below will help us place you in the right beginner's class based on the information you provide and our schedules! Each class is one hour long and all you need to bring are clothes you can move comfortably in and a water bottle. 

MY CHILD HAS A SIBLING, CAN THEY PARTICIPATE, TOO?

Each coupon is valid for one person only. However, if your child has a sibling that you think might also like to participate, give us a call at

904-794-7830

and we can discuss the options!

WHEN DOES THE CHALLENGE END?

Your coupon can be used anytime between March 7th – 31st! The student with the most guests will be announced on our Facebook Page at the end of the month!
Ready to get started? Fill out the information below and we'll give you a call to schedule your TWO FREE CLASSES today!
[contact-form-7 id="2419″ title="Bring A Friend Contact Form"]