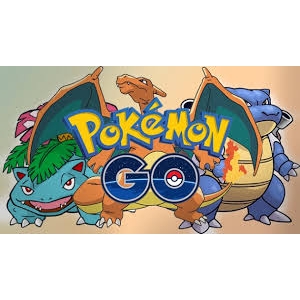 There is no denying the impact of Pokemon Go in our society.  While the beta version of the game has already been out for a while we continue to hear more and more about this in the news, yet with all the good this game has to offer there are always predators waiting to take advantage of others.  Therefore one of our key recommendations is to have a spotter in every group so that this person is looking out for dangers while the others are looking at their screens.  Anyone can be a spotter but the important point is to be safe by designating a spotter within the group.
As a matter of fact the concept of a spotter brought us the idea of the Pokehunt. The Pokehunt is an opportunity for everyone to go out in groups hunting for Pokemon and in the meantime take advantage of the outdoors, socialize, exercise and learn about safety.
In our case, we will go a step further by organizing a Pokemon Hunt for those that live in St. Johns County, Florida. Our plan is to meet by the St. Francis Field on Saturday, August 27, 2016 to go as a group to catch Pokemons.  The Pokemon Hunt will last approximately one hour and will be followed by a self-defense class.  There is no charge to participate and all we ask is that interested parties contact us to coordinate actions and number of spotters we will have attending.
If you live close to St. Johns County we encourage you to attend regardless of age.  For our brothers and sister in the martial arts world I encourage you to organize similar activities in your area. Let us all got out, have fun and share our knowledge in the process.