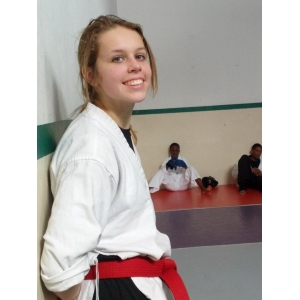 It is amazing how we at times forget what is important.
In my case I have been blessed with two kids that every time I look at them or think about them I cannot say how proud I'm of what they have become.
Regretfully I didn't allocate enough time to enjoy them as I was always working to make a better life for them.
I know my case is not unique and in a way thanks to the martial arts we were able to spend time together that otherwise I wouldn't have thought of.
I do continue to teach and now that I'm wiser and older I think about the greatest honor that my students and their families give me by allowing me to spend time with them and their kids.
I do know better and try every time I can to share that wisdom with anyone close to me.
So if you are reading this consider the greatest gift you can give yourself and someone you love. If you want to do something good have that someone you love join us at the school. If you want to do something better join with that someone you love and I promise your life will change.