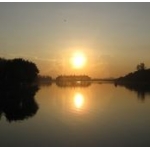 I promised to myself that I was going to take it easy today. Yet by 6:30 AM was up and going.
So within a few minutes I found myself in my office and started doing research.
I basically was in auto pilot and surprised myself with my own actions; looking for ways to help others have a healthier live.
So I worked in the Summer Camp for my kids and teenagers, then I looked into my Latin Fitness class, from there I looked into motivating others for a healthier lifestyle and now I'm here writing. By the way I already reserved time today for my own personal workout.
The bottomline is that Today was for me to rest and all I could think was; what else can I do to help other reach their goals? So what about this: "Stop saying tomorrow". Today is the day that you will change your life and take control.
Let me give you an example. Yesterday among the students that took their tests at the school there was one in particular that I will call my poster child. She is the mother of two of my students and as many started simply by watching the class. She had never done any real exercised in her life and does have some physical challenges, yet she made the decision to try. Just one day at a time. For her, yesterday was the "Today" as she tested for one fo the most important challenges in her life. The best of it all; she found herself while doing this test.
So if you are still reading this; how much longer before you decide that Today is the day you will take control of your life and health and do something for you?
Take my challenge and do something Today. Remember that no one talks abut the one that quits but of those that through all the challenges in their life persevered and did something.
The article above was written by Master Jose I. Delgado, 7th Dan black belt and founder of the Koryo Do school of Tae Kwon Do.