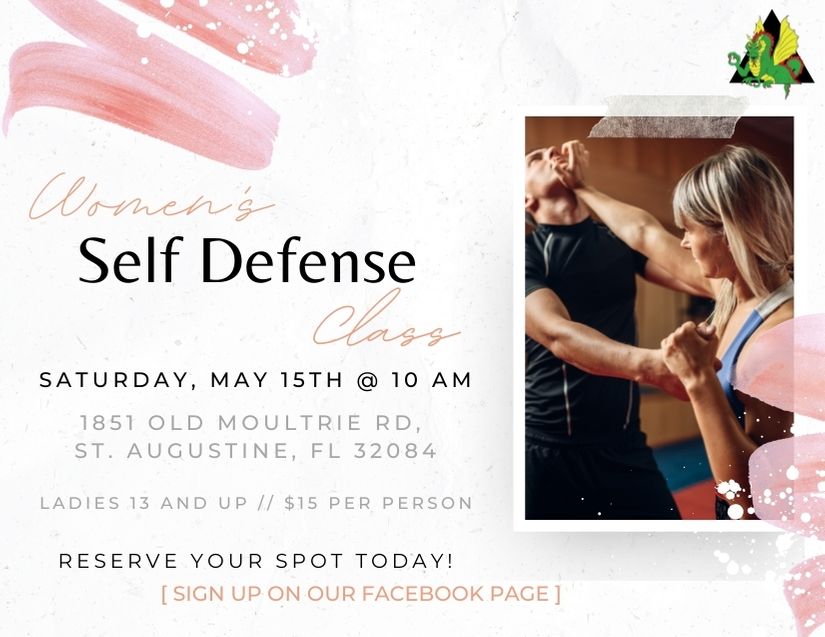 ATTENTION LADIES!
Koryo Do School of Tae Kwon Do is hosting a Women's Self Defense Class this Saturday (May 15th) in the St. Augustine, FL area! Open to those 13 years old and up, come learn how to kick butt and take names as we introduce to you basic techniques to help keep you and yours SAFE.
We'll be going over defense techniques against:
✔ basic grabs,
✔ knives,
✔ bats and more!
Spacing is limited and the class will be $15/person (cash or check only/pay at the door). Reserve your Spot Today on our Facebook Page and keep an eye out for our SPECIAL GIFT offer!
For more information, please email us at [email protected], give us a call at (904)-794-7830 ext. 103, or through Facebook Messenger!
✿✿ RESERVE YOUR SPOT TODAY HERE! ✿✿